Learn acting online or in Hollywood, CA with resources from leading industry professionals working in Los Angeles film & television. Programs are available in Los Angeles and online from the comfort of your own home.
Our goal is to provide actors with accessible insider information for an active career in entertainment. This includes intensive courses, meet-and-greets, creatives mixers and tangible tools for success from guidebooks to personalized career strategies and business plans.
Previous Industry Guest Instructors Include:
Ani Avetyan, Casting Director
Zora DeHorter, Casting Director
Lisa Pantone, Casting Director
Karen Ryan, Casting Director
Chadwick Struck, Casting Director
Juliana Castro, CESD Talent Agency
Andrew Burrill, Sovereign Talent Agency
Janelle Bernard, Daniel Hoff Talent Agency
Lindsey Copeland, Director
Carlyn Hudson, Director
Roxy Shih, Director
and many more!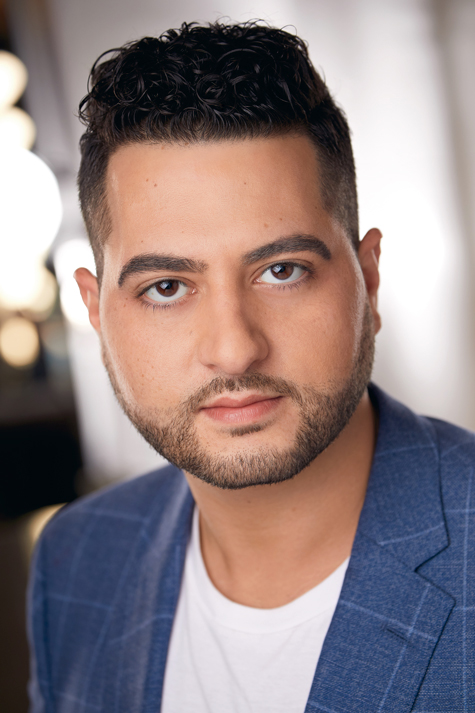 Hi, I'm Walid Chaya, studio director.
I am an award winning director-actor and celebrity acting coach based in Los Angeles. I have worked in film & TV for over a dozen years with networks including NBC, CBS, Hulu, Amazon and more. 
I also coach and connect emerging actors with the finest casting directors, talent agents, personal managers, producers and directors. My clients can be seen in films and TV shows like NCIS, Law & Order, The Blacklist, Scandal, Mr. Robot and Fresh Off The Boat, to name a few.
I am a member of SAG-AFTRA, the Stage Directors Choreographer Society, and an alumni of The American Theatre Wing's, founder of the Tony® Awards, SpringBoardNYC directors program.
I graduated with a B.F.A. in Performance with Magna Cum Laude honors from VCUarts, ranked the #1 public university school of arts by US News & World Report. After college, I lived in New York for several years where I worked as an actor, and also as a director with NYC's largest educational acting studio, Actors Connection. Today, I continue my work in Los Angeles and enjoy helping creatives on their journey.
Learn more about me at walidchaya.com.